AUGUST 2017 NATURE HAPPENINGS
• Aug. 7: Full (Sturgeon) Moon, Aug 21: New Moon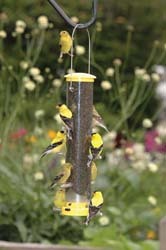 • Aug. 12 - 13: Perseids Meteor shower peaks
• Most birds are no longer singing
• Month of the spider - their numbers and webs peak (esp. Daddy Long-legs)
• Peak month for summer wildflowers
• Flocks of nighthawks can be seen late in the month
• Shorebird migration builds and waterfowl migration starts
• Monarch Butterfly migration begins
• Early warblers (Cape May, Tennessee, Magnolia, Blackburnian) migrate through
• Squirrels give birth to their second brood
• Deer are shedding the velvet off antlers
• Chimney Swifts can be seen in large flocks over chimneys at dusk
• American Goldfinches finish nesting late this month. Watch for babies at feeders
• Second brood of hummingbirds begin to appear at feeders early- to mid-month.
• Starlings gather on telephone lines and leave most of our feeders alone - YEAH!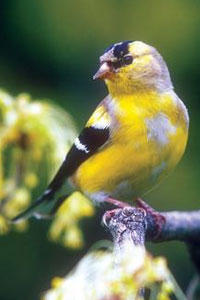 • Watch soon for goldfinches starting to molt into their winter colors! The beak will turn black, they lose their black cap, all yellow feathers molt to grayish-green feathers! The black wings and the white wing bars are still noticable to let you know they are goldfinches. Keep your feeders filled with fresh Nyjer and they will come during the winter to feed. A weather guard at the top of the tube feeder helps to keep rain, snow, and ice from the feeder and keeps the seed drier! Check them out today at our store.