HOT NEW PRODUCTS
Each month we try to highlight our newest products in this column!
GLASS BIRDBATHS

!
Yes, these are beautiful as birdbaths in your garden, but better yet, we thought they made beautiful serving dishes! We also bought birdbath pedestal stands and decorative tabletop stands, along with decorative easels for displaying your serving dish in your home when not in use. We can picture this bowl at your Buffet filled with fresh fruits, hard rolls, or maybe a wonderful molded salad! Other dishes at your buffet table can be placed around this gorgeous focal point! Stop in to see all the beautiful choices available. Even prettier than the one pictured here!
GLASS BIRDBATH STAKES

!
Again, not only do these smaller versions make really cute birdbaths among the flowers in your garden, but we picture them standing next to each lawn chair filled with mixed nuts, chips, pretzels, or even floating candles as one customer said to us as she picked out her favorites! Stop in soon for the biggest selection.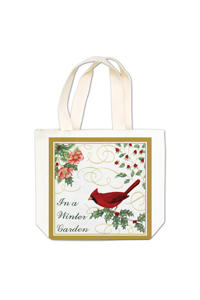 SCENTED MUG MATS AND CUTE BAGS

!
We carried these years ago when we first opened. It's been about 10 yrs. now and they came back with cute bird designs again, so here we are! These are cloth mug mats filled with cloves and make really cute gifts. Match a little handled cloth bag with a scented mug mat, add some favorite flavored tea bags into the mix, and you have a very inexpensive gift that looks great! These flew out the door during the holidays. We also have matching cloth wine bottle bags. What a beautiful way to bring a gift of wine to a hostess! Made in Maryland!
FIGURINES MADE FROM NUTS

!
You have to see these to believe it! These small figurines (some hang) are carved from the Tagua nut and look like Ivory! Over time, they will slowly turn color just as real Ivory does. This makes them look even more so. They are made in Equador by ProPueblo which is a non-profit foundation and member of the World Fair Trade Organization. Their mission is to create sustainable income opportunities alleviating poverty, improving livelyhoods and promoting environmental stewardship in South American communities. We have these in stock, but going fast.
SOLEMATE SOCKS

!
LIFE'S TOO SHORT FOR MATCHING SOCKS! These brightly-colored knitted socks are just too cute not to show off! Check them out when in our store next. We've had to reorder every few weeks! Made in Vermont.



OUR METAL BIRDBATHS WILL NOT RUST!
We have a large variety of cast iron/aluminum birdbaths that will not rust! These are beautifully decorated. Choose from about 10 designs. Two of my favorites: the double Lily Pad and the double Herons!
NEW HOOT OWL AND NO MESS CYLINDERS!
Your birds will love Hoot Owl! He's loaded with sunflower, pecans, peanuts, and sun chips. Banana, apricot, and raisin eyes with an almond nose and raisin feet make him just too cute to eat!
Customers asked and we listened! Now available: No Mess Seed Cylinders! Don't want shells falling? Then this seed cylinder is for you. Again, loaded with the seeds your birds love to eat: sun chips, peanuts, and mixed nuts. A soon-to-be favorite!