SEPTEMBER 2017 SPECIALS
FEEDER SALE! NOW thru SEPT. 17th
Our Annual Birdfeeder Sale!

If you are tired of your old feeders or just feel like a new feeder, now is the time! ALL feeders are on sale!*
Get rid of your Old, Worn-out Dilapidated Feeder; get 20% OFF a New One!*
Do you have a bird feeder that has seen better days? A feeder that has birds thinking twice before they visit? Tired of looking at that old broken-down wooden feeder and wishing you had a new easy-to-clean recycled feeder? Even more tired of cleaning your old-style tube feeders and wish you had a new Quick-clean WBU tube feeder? How about the new black WBU Quick-clean EcoClean tube feeder? Well, here's your chance!
NOW THRU SEPT 17th, get 20% OFF a new feeder, including our EcoClean® Tube Feeders, EcoTough® Hopper Feeders, WBU Eliminators and Fundamental Squirrel-Resistant feeders, and WBU Hummingbird Feeders. Many feeders are Made in America. Not valid with other discounts, offers or previous purchases.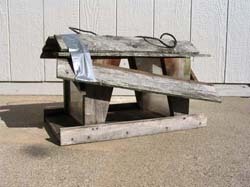 SALE ENDS 9/17/17!!!
*Brome Squirrel Buster Plus and Classic are on sale, but not 20% off. The Brome Company sets their minimum prices. Ask us.
Any CLEAN, SLIGHTLY USED FEEDERS can be brought to us and will be donated to schools or homes.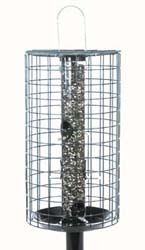 ALSO! SAVE ON SQUIRREL DETERRENTS!
SQUIRREL & RACCOON BAFFLES 20% OFF
Many choices offered in our store.
ON-GUARD TUBE CAGES 20%OFF
Sales end Sept. 17th, 2017!