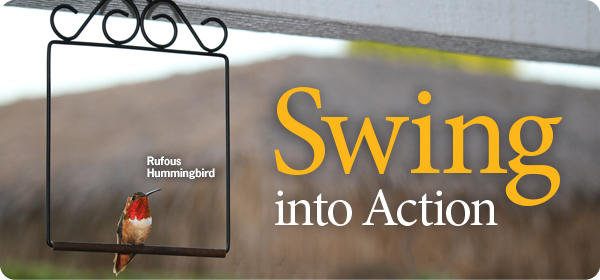 Just A-Swingin'
Hummingbirds love to perch between visits to your feeder. Give them a place to rest and you'll enjoy longer views of these aerial acrobats.
Our Hummingbird Swings (3 styles) will really keep things fun at your feeders this season. Purchase one 50% OFF when you buy a WBU Hummingbird Feeder* ($19.99 or more).
Buy a WBU Hummingbird Feeder; Get Hummingbird Swing 50% OFF*!
*For DSC members only. Valid only at WBU Blasdell, NY. One discount per purchase. Offer not valid on previous purchases, sale items, or with any coupons. Offer valid in-store only NOW thru 4/28/19. While supplies last.