3835 McKinley Parkway
Blasdell, NY 14219
Just south of McKinley Mall

(716) 823-7889
Open Today Until 4:00 pm
| | |
| --- | --- |
| Monday | 10:00 am - 6:00 pm |
| Tuesday | 10:00 am - 6:00 pm |
| Wednesday | 10:00 am - 6:00 pm |
| Thursday | 10:00 am - 6:00 pm |
| Friday | 10:00 am - 6:00 pm |
| Saturday | 10:00 am - 5:00 pm |
| Sunday | 11:00 am - 4:00 pm |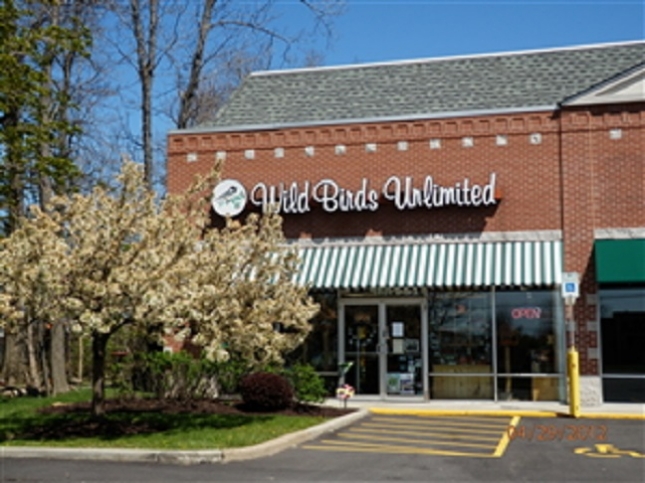 Marilyn O'Connell and Danielle Pecoraro Franchise Store Owners
View Our Store Site

July 7-15th only!
Offer a Variety of Foods to Attract More Birds!
WBU Seed Blends: We offer a variety of seed blends regionally-formulated for the birds in our area. Our blends contain no fillers - just foods your birds will love! No Mess Blends are fantastic! No shells, no mess. Best "Bang-for-your-Buck"!
No-Mess Cylinder: Birds will flock to this tidy food option. Our No-Mess Cylinder includes sunflower chips, peanuts, tree nuts, and cherries.
Bark Butter: No bird food attracts more species of birds than Jim's Birdacious® Bark Butter®, a spreadable suet that can be easily smeared on tree bark or a Bark Butter Feeder.
Hot Pepper No-Melt Suet Cylinder: A wide variety of birds will enjoy dining on our Hot Pepper No-Melt Suet Cylinder. Squirrels - not so much.
SALE PRICES on all Bird Foods*
DSC Members Save Additional 5% OFF SALE PRICES!

All cases of suets, cylinders, stackables, Bark Butters and Bits on sale.
FULL CASES ONLY get additional 5% off!

Singles are 15% off everyday for DSC members. Join today!
Remember to renew your membership! Free gift for renewing.
Daily Savings Club Members: Don't forget you save another 5% OFF SALE PRICES!!!

*Valid only at WBU Blasdell. One discount per purchase. Offer not valid on previous purchases or sale items.
Offer valid in-store only July 7th thru July 15th.
---